IFC Support for MCS Group to Help Protect Businesses and Jobs in Mongolia
Back
---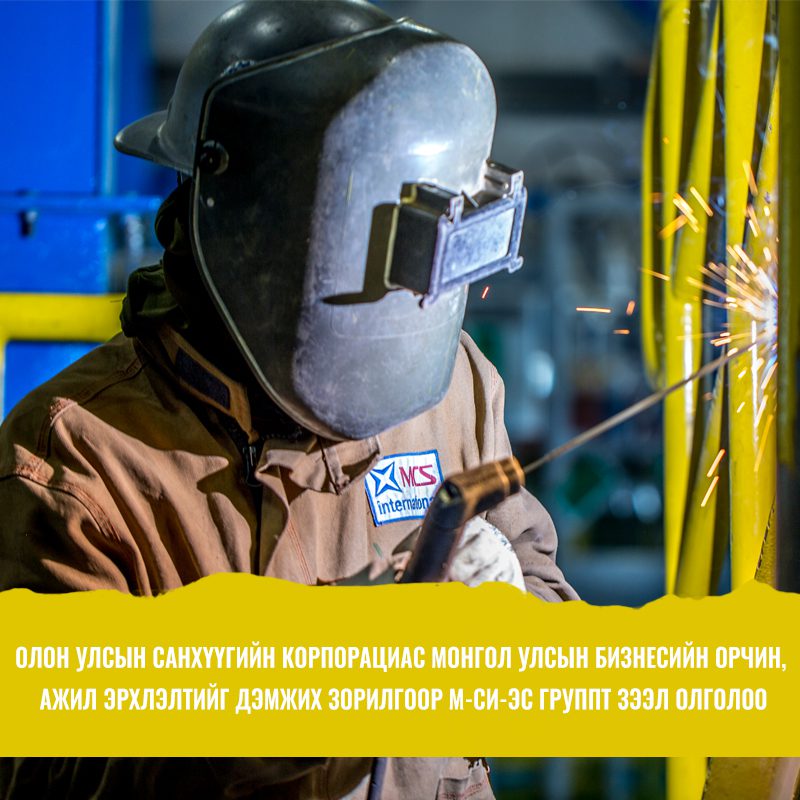 Ulaanbaatar, Mongolia, December 18, 2020
A new investment will help a diversified conglomerate in Mongolia sustain jobs, enhance operations, and continue expansion in the country amid the COVID-19 pandemic, supporting more than 10,000 employees and thousands of its small and medium suppliers.
IFC, a member of the World Bank Group, is providing a new loan of $130 million to MCS Group, as part of its strategic efforts to boost the resilience of businesses impacted by the pandemic, with a long-term financing to help strengthen MCS's capital structure.
"This new funding will help us improve our financial position and safeguard our workforce," said Gantumur Lingov, CEO of MCS Holding LLC. "It will further enable us to continue providing quality services and goods to the Mongolian people during these unprecedented times. IFC is one of MCS's first foreign lenders and has been our strong supporter in the past decade."
MCS Group has more than 20 subsidiaries operating in sub-industries including information and communications technology, consumer goods and services, mining, engineering and infrastructure, real estate, healthcare, and tourism. One of the largest employers in Mongolia, MCS provides around 10,000 jobs and works with more than 20,000 individuals and local businesses who are its customers and suppliers. MCS also makes annual purchases of more than $450 million from more than 3,500 domestic suppliers, many of which are SMEs.
"With Mongolia's economy continuing to be impacted by the COVID-19 pandemic, it's essential to find ways to address both short and long-term financing needs of its businesses," said Rufat Alimardanov, IFC's Resident Representative for Mongolia. "Supporting a systemically important business also signals our strong commitment to contributing to Mongolia's resilient recovery in these challenging times."
---
About MCS Group
Set up in 1993 as an energy consultancy during Mongolia's transition from socialism to democracy, MCS operates businesses in many sectors which are vital for increasing Mongolia's economic growth. Today, MCS is one of the largest business conglomerates in Mongolia, operating leading companies in engineering, energy, communication, property, mining, FMCG, health and hospitality. For more information, visit us at www.mcs.mn.
About IFC
IFC—a member of the World Bank Group—is the largest global development institution focused on the private sector in emerging markets. We work in more than 100 countries, using our capital, expertise, and influence to create markets and opportunities in developing countries. In fiscal year 2020, we invested $22 billion in private companies and financial institutions in developing countries, leveraging the power of the private sector to end extreme poverty and boost shared prosperity. For more information, visit www.ifc.org
Media Contacts
MCS         
Media and press office
Solongo.b@mcs.mn
+976 77778833
IFC
Jing Yu
Phone: +86 10 5860 3062
E-mail: jyu1@ifc.org